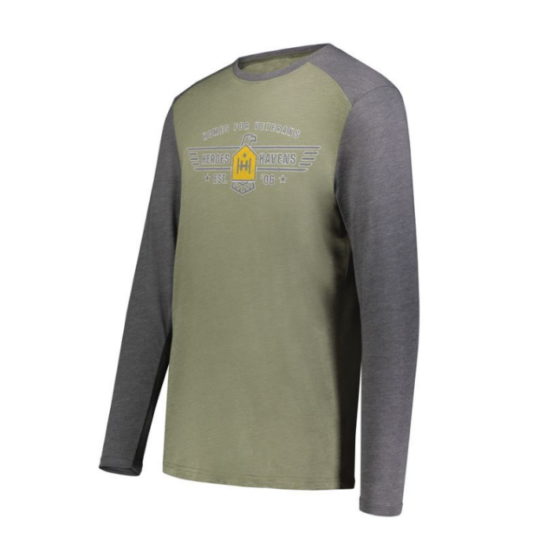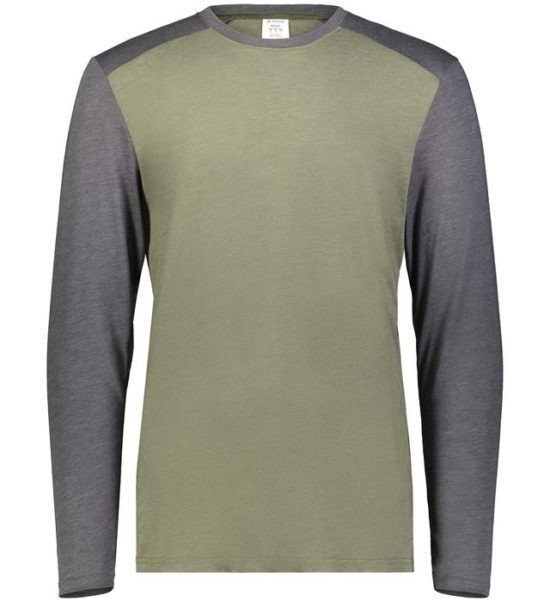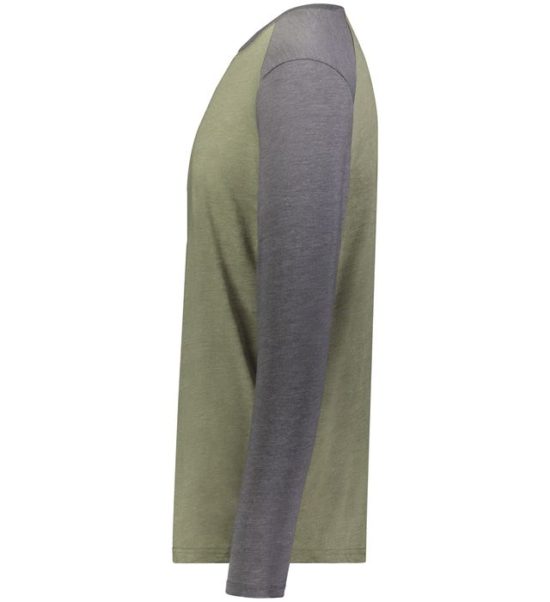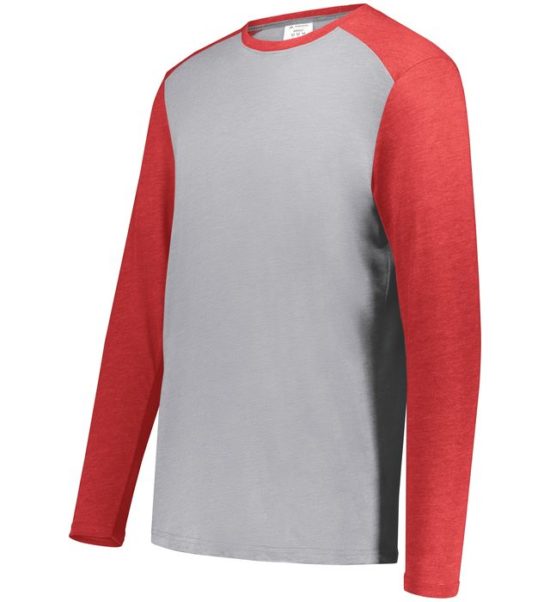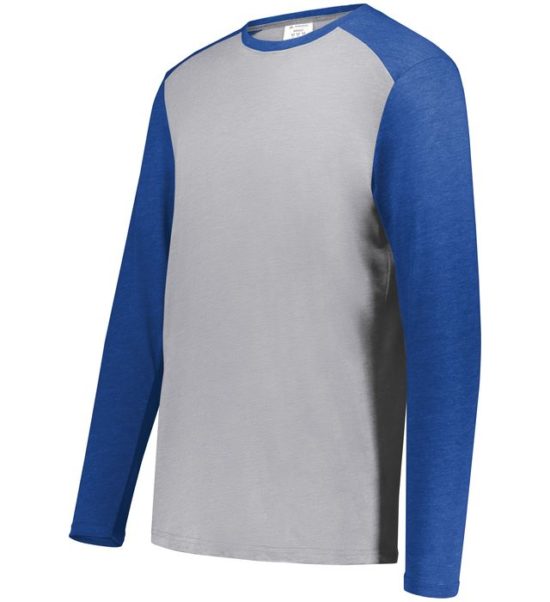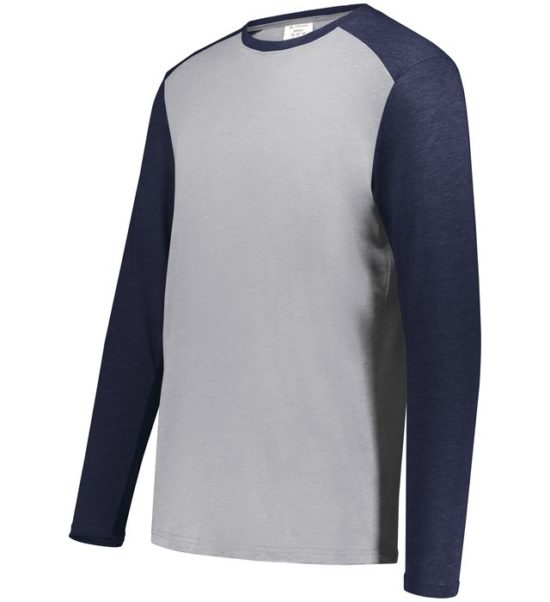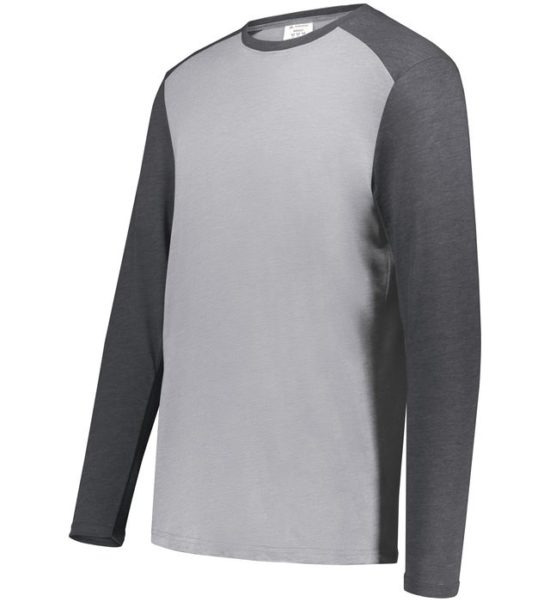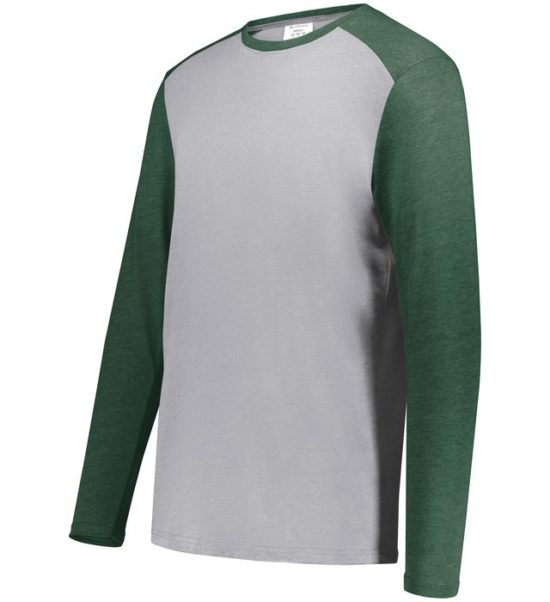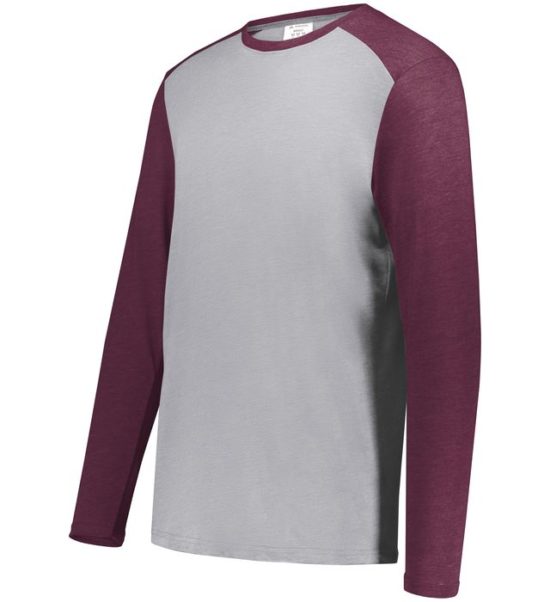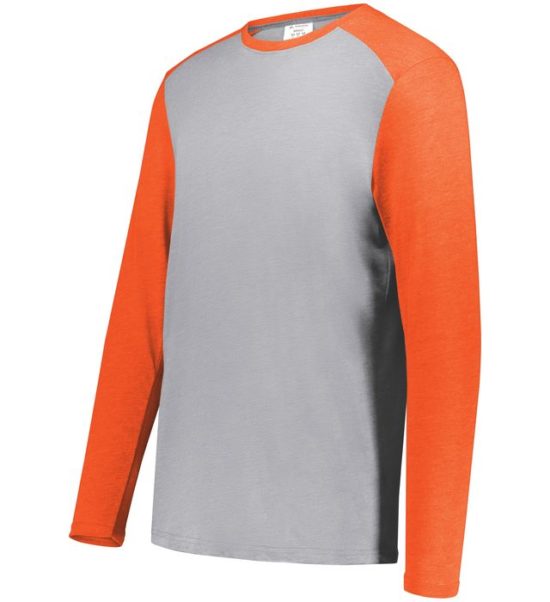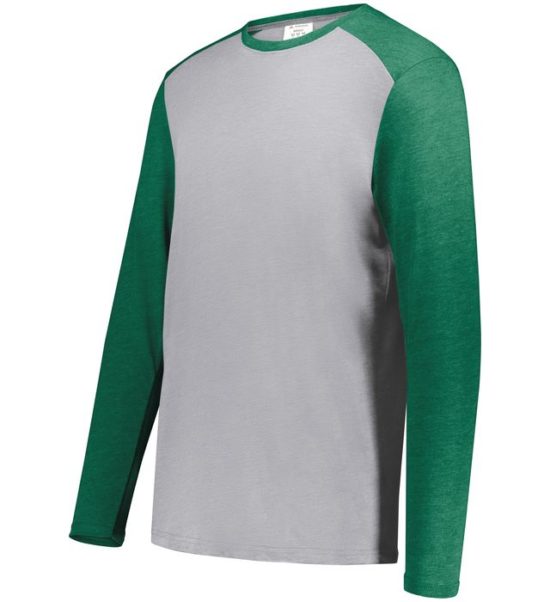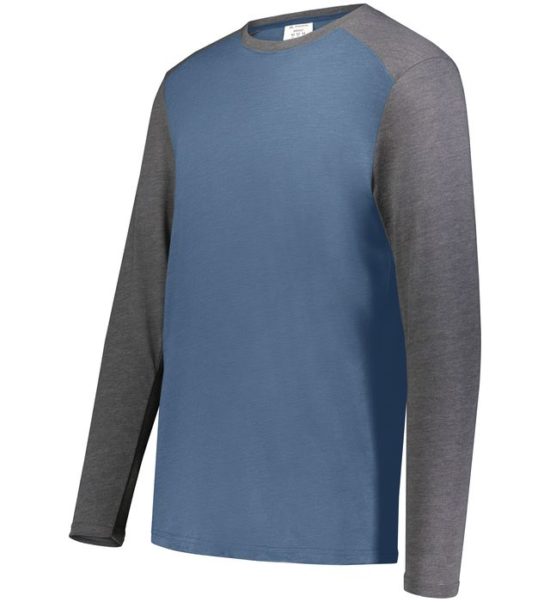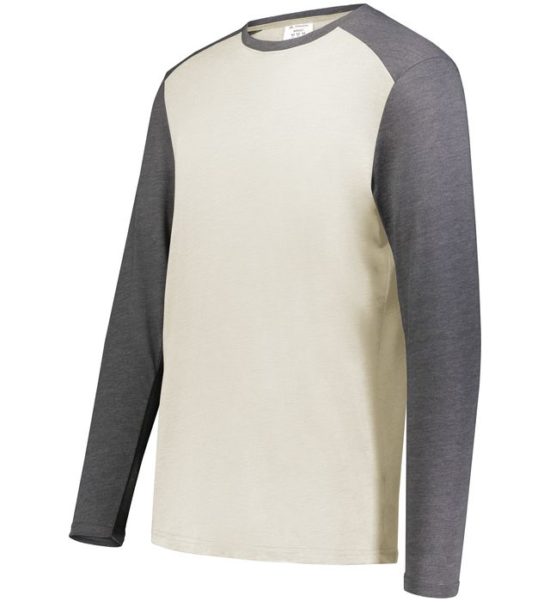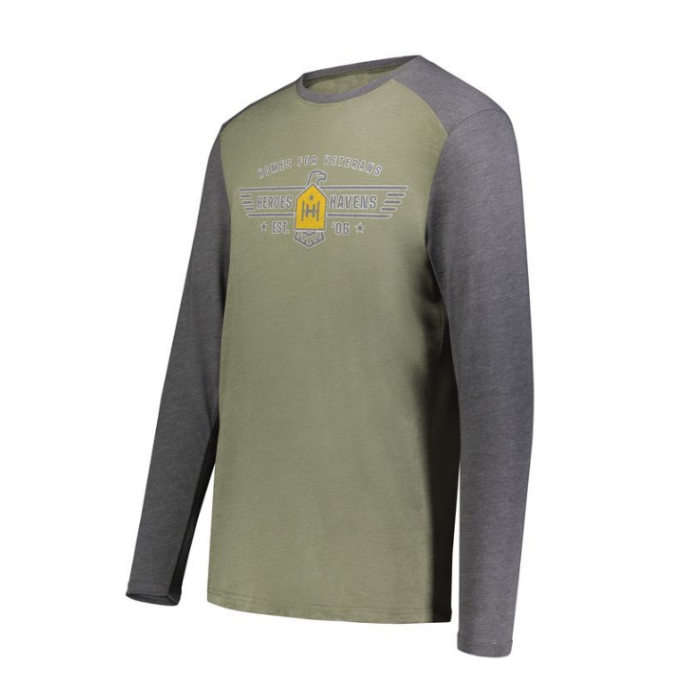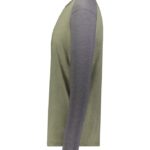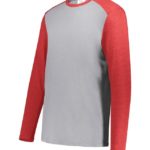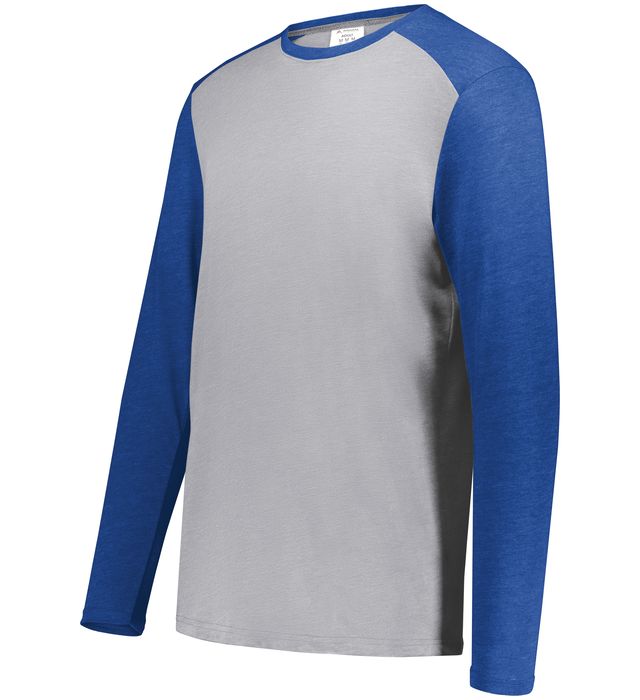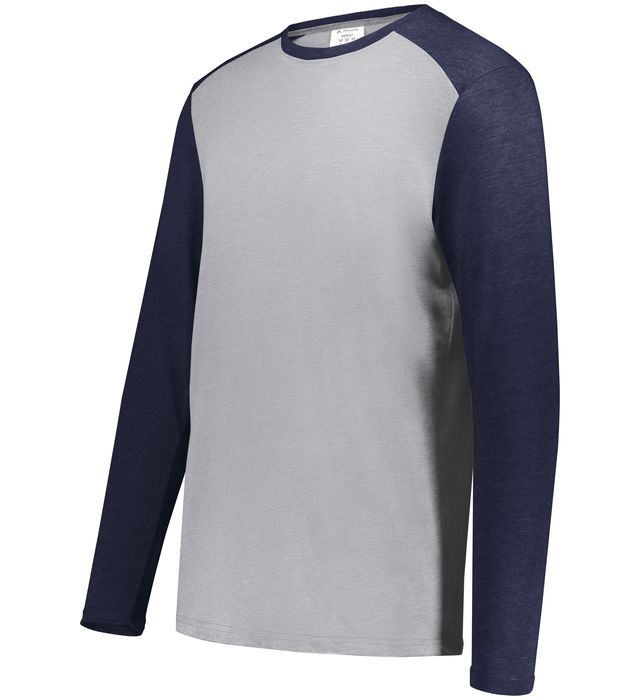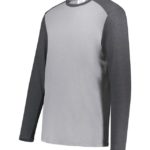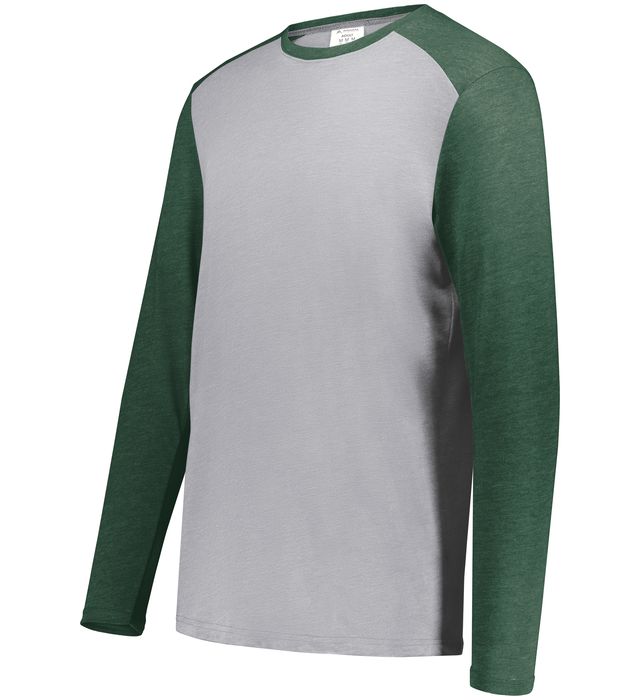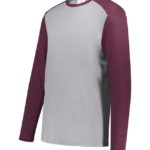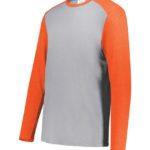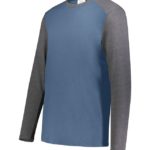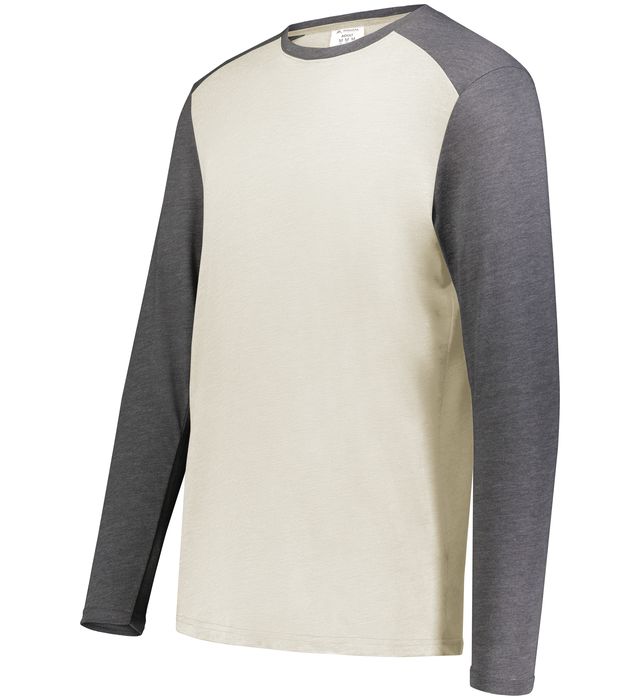 Youth Vintage L/S
MSRP: $33.00
Minimum of 12 pieces
Available in 11 colours
Delivery: In-stock item
Description
General Sizing
Product Tags
Customize
Product Specs
The 50% polyester, 38% cotton, and 12% rayon that creates the tri-blend jersey is perfect for any time of year. Your mind will be at ease knowing that you are protected from the sun with 15+ UPF while you cheer your favorite team. This is sure to be your favorite long sleeve tee season after season.
6-ounce, tri-blend jersey
50% polyester/38% cotton/12% rayon
Garment protects against the sun with 15+ UPF
Crew neck
Set-in sleeves with shoulder insert
FABRIC: Tri-Blend
SIZES: S-XL
SIZES & FITS
This general fit guide gives you an approximation of how a product will fit.  Exact sizing for your selected item(s) will be sent along with your quote.
MEN
| size | chest(in.) | waist(in.) | hips(in.) |
| --- | --- | --- | --- |
| XS | 30-32 | 24-26 | 29-31 |
| S | 34-36 | 28-30 | 33-35 |
| M | 38-40 | 32-34 | 37-39 |
| L | 42-44 | 36-38 | 41-43 |
| XL | 46-48 | 40-42 | 45-47 |
| 2XL | 50-52 | 44-46 | 49-51 |
| 3XL | 54-56 | 48-50 | 53-55 |
| 4XL | 58-60 | 52-54 | 57-59 |
LADIES
| size | chest(in.) | waist(in.) | hips(in.) |
| --- | --- | --- | --- |
| XS | 32-33 | 24.5-25.5 | 34-36 |
| S | 34-35 | 26.5-27.5 | 37-38 |
| M | 36-38 | 28.5-29.5 | 38-40 |
| L | 39-41 | 30.5-32 | 42-44 |
| XL | 42-44 | 33-35 | 45-47 |
| 2XL | 46-48 | 37-39 | 49-51 |
| 3XL | 50-52 | 41-45 | 53-55 |
YOUTH
| size | chest(in.) | waist(in.) | hips(in.) |
| --- | --- | --- | --- |
| XS | 22-23 | 22-23 | 23-24 |
| S | 24-26 | 22-24 | 25-27 |
| M | 28-30 | 25-27 | 28-30 |
| L | 31-33 | 28-30 | 31-33 |
| XL | 34-36 | 31-33 | 34-36 |
SOCKS
| SHOE SIZE | SOCK SIZE |
| --- | --- |
| MEN 13-15 | Adult XL 13-15 |
| MEN 8-13 | Adult 10-13 |
| MEN 4.5-7.5 | Intermediate 9-11 |
| LADIES 5.5-10.5 | Intermediate 9-11 |
| LADIES 4-5 | Youth 7-9 |
| YOUTH 1-4 | Youth 7-9 |
More Info
| | |
| --- | --- |
| Price Range: | |
| Minimum | |
| Colour | Blue, Charcoal, Forest, Kelly Green, Maroon, Navy, Olive, Orange, Red, Royal, White |
| Group/Gender | |
| Fabric | |
| Style | |
| Delivery | |
| Sport | |